Soviet diplomacy came to Poland and the Baltic states during the Russian civil war (1920-1918)
Qabil Muhsin Kadhim, PHD

General Directorate of Dhi Qar Education
Keywords:
Baltic states, States of reconciliation, Soviet government, Soviet diplomacy, Red Army
Abstract
When the socialist revolution succeeded in Russia, the capitalist states were affected and agreed on the valley of the revolution, and russia was restored, supported the Russian opposition and intervened in the civil war, and pushed the states of reconciliation and the United States of America Baltic states and Poland to declare independence from Soviet Russia, but Soviet diplomacy tried in every way to overcome wars with neighboring countries, although many of them, especially in Poland, succeeded in solving problems through peaceful diplomatic means, and concluded treaties with these countries on the basis of Peaceful coexistence, This was an important factor in putting an end to western countries' interference in Russian internal affairs
Downloads
Download data is not yet available.
References
- Alfonsas Eidintas and others, The History of Lithuania, Translated by skirma kondratas and Ramun as kondrats 2nd Edition Eugrimas Lithuania, 2015.
- Brenda Lynn Smith, The mammon of unrighteousness: Lord Curzons perception of Russia, A Thesis submitted in partial fulfillment of the requirements for the master Degree in Arts Simon Fraser university, Canada, 1998.
- British Cabinet Documents, The cabinet papers (1919-1988), Document No. CAB 24/87, A memorandum sent by the cabinet concerning the Events in the Baltic states from November 1918 to August 1919.
- Christopher Read, Lenin A Revolutionary life, Rutledge Taylor and Francis Group, New York, 2005.
- David Bullock, The Russian civil war (1918-1922) osprey publishing limited, UK, 2008.
- Dovile Vilkauskaite, from Empire to independence: The curious case of the Baltic (1917-1922), university of Connecticut, U.S.A, 2013.
- Edward Hallett Car, The Bolshevik Revolution (1917-1923), Vol. 11, The Macmillan company, U.S.A, 1952.
- Henry Wilson Litchfield, New outline history of Europe (1815-1949), The United States of America, 1948 .
- James R. Millar, Encyclopedia of Russian History, Vol. 111, Macmillan, U. S. A, 1999.
- John M. Kelsey, Lev Trotsky and Red Army in the Russian civilwar: 1917-1921, A senior Honor thesis submitted to the Claremont mekenna college, Claremont college press, U.S.A, 2011.
- Josef Korbel, Poland between East and West, Princeton university press, New Jersey, 1965.
- Juha monoen, war or peace for finland: New classical Realist case study of finnish foreign policy in the context of the Anti- Bolshevik intervention in Russia (1918- 1920), A thesis submitted to the Department of political science and international Relations- University of Tampere as partial fulfillment of the Requirements for the master degree, Finland, 2008.
- Kirsteen Davina Croll, Soviet Polish Relation (1919-1921), A Dissertation submitted to the department of central and East European studies- University of Glasgow in fulfillment of the Retirements for the Degree of doctor of philosophy, university of Glasgow, Scotland, 2009.
- Lauri Kopisto, The British intervention in south Russia (1918- 1920), Academic Dissertation submitted to the faculty of Arts at the university of Helsinki, university of Helsinki press, 2011.
- Michael Jabara Karley, Allied intervention and the Russian civil war (1917 - 1922), Taylor and Francis, U. S. A, 1979.
- Military and strategic studies journal, vol. 16, issue.2, Canada, 2015.
- Richard Sakwa, The Rise and fall of the Soviet Union (1917- 1991), Rutledge, New York, 1999.
- Ronald Grigor Suny, The Cambridge History of Russia: The Twentieth country, Vol. 111, Cambridge university, New York¸ 2006,
- Stephen Brown, The first cavalry Army in the Russian civil war (1918 - 1920), A thesis submitted to the Department of the History and politics university of Wollongong in fulfillment of the requirements for the award of the Ph. D degree in philosophy, Australia, 1990.
- Theodore R. Weeks, from Russian to polish: Vila- Wilon (1900- 1925), The National council for Eurasian and East European Research, Washington, 2004.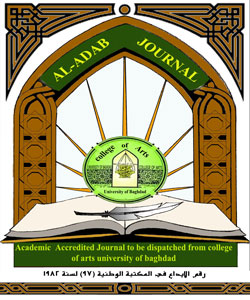 How to Cite
Kadhim, Q. (2022). Soviet diplomacy came to Poland and the Baltic states during the Russian civil war (1920-1918). Al-Adab Journal, 1(141), 173-186. https://doi.org/10.31973/aj.v1i141.3690
Copyright (c) 2022 Qabil Muhsin Kadhim, PHD
This work is licensed under a Creative Commons Attribution 4.0 International License.
Copyright and Licensing:
For all articles published in Al-Adab journal, copyright is retained by the authors. Articles are licensed under an open access Creative Commons CC BY 4.0 license, meaning that anyone may download and read the paper for free. In addition, the article may be reused and quoted provided that the original published version is cited. These conditions allow for maximum use and exposure of the work.
Reproducing Published Material from other Publishers: It is absolutely essential that authors obtain permission to reproduce any published material (figures, schemes, tables or any extract of a text) which does not fall into the public domain, or for which they do not hold the copyright. Permission should be requested by the authors from the copyrightholder (usually the Publisher, please refer to the imprint of the individual publications to identify the copyrightholder).
Permission is required for: Your own works published by other Publishers and for which you did not retain copyright.
Substantial extracts from anyones' works or a series of works.
Use of Tables, Graphs, Charts, Schemes and Artworks if they are unaltered or slightly modified.
Photographs for which you do not hold copyright.

Permission is not required for: Reconstruction of your own table with data already published elsewhere. Please notice that in this case you must cite the source of the data in the form of either "Data from..." or "Adapted from...".
Reasonably short quotes are considered fair use and therefore do not require permission.
Graphs, Charts, Schemes and Artworks that are completely redrawn by the authors and significantly changed beyond recognition do not require permission.
Obtaining Permission
In order to avoid unnecessary delays in the publication process, you should start obtaining permissions as early as possible. If in any doubt about the copyright, apply for permission. Al-Adab Journal cannot publish material from other publications without permission.
The copyright holder may give you instructions on the form of acknowledgement to be followed; otherwise follow the style: "Reproduced with permission from [author], [book/journal title]; published by [publisher], [year].' at the end of the caption of the Table, Figure or Scheme.